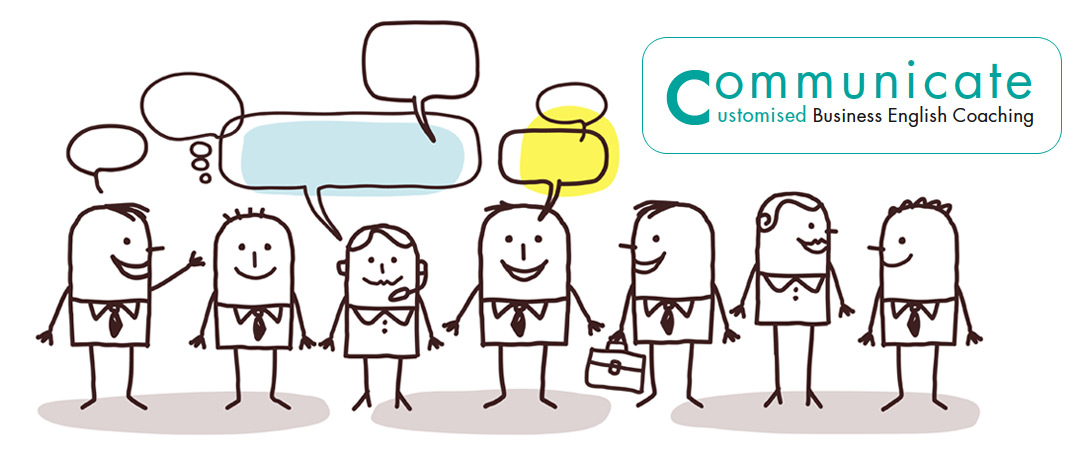 Unser Angebot zum Kennenlernen
Wir schenken jedem Interessenten 1 GRATIS Schnupperstunde!
Kontaktieren Sie uns, um Ihre 60-minütige Gratis-Schnupperstunde (Gruppe- oder Einzelunterricht) zu buchen.
"Welcome to Communicate" Video
Neu bei Communicate
Unser Winter 2019-20 Angebot für Communicate Kunden
10% Nachlass "Effective Communication Seminars"
Vom 1.12.2019 – 28.2.2020 bieten wir allen Communicate Kunden einen 10% NACHLASS auf unser "Effective Communication Seminars" wenn Sie 2 oder mehr Seminare für das Jahr 2020 buchen.*
*gilt nicht in Verbindung mit anderen Angeboten
Was unsere Kunden sagen/
What our clients say 
"Customised Business English at its best! Executive coaching, small groups, special workshops on certain topics, etc. – whatever you need. Communicate offers tailor-made training according to your requirements. The trainers are extremely well-prepared, flexible with contents and organisation and above all everything is done with an irresistible British charm. All in all, we can absolutely recommend Communicate!"
Karin Donato-Roznowsky, HR Referentin, ABA – Invest in Austria
Hier klicken für WEITERE KUNDEN FEEDBACKS 
What's New?
Our Winter 2019-20 Offer for Clients of Communicate
10% OFF "Effective Communication Seminars"
From 01.12.2019 to 28.02.2020 we are offering all clients of Communicate  a 10% DISCOUNT off our "Effective Communication Seminars" when you book 2 or more seminars to take place in 2020.*
*cannot be combined with other offers/discounts